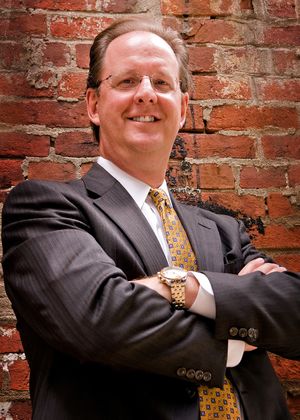 Steve
Kraus
Senior Vice President-Investment Officer
Up close:
When Steve is not at work, he is enjoying time with his wife, Elisa and his two daughters Shannah (16) and Lindsay (13).
Where you'll find Steve on the weekend:
Down at the beach. On many weekends Steve, Elisa and the girls spend time riding bikes, reading and playing on the beach, boating near the Townsends Inlet Bridge, golfing and entertaining family and friends at their beach house in Avalon, New Jersey. In the Fall, you will find him attending Penn State football games and coaching basketball and softball for his daughters. He has a passion for international travel and traveled on an African Safari to Kenya and Tanzania in May 2009.
Places that Steve has Called Home:
State College, PA
Marlton, NJ
Harrisburg, PA
Berwyn, PA
Avalon, NJ
Surprising facts about Steve:
He has been a PADI certified scuba diver since 1979.
He achieved his Dive Master status in 1983 and served as a Dive Master during his own daughter's certification in August of 2008.
He has been a long time member of the Cousteau Society.
He is a PSU Football season ticket holder and member of the Beta Theta Pi fraternity at The Pennsylvania State University.
He achieved his MBA from Drexel University in 1991.
He acted as President of the Greens at Waynesborough Homeowners Association (1997 – 2002) during a difficult "turn-over" time with Toll Brothers.
He is an active member of Waynesborough Country Club.
He is an active member of the Main Line Power Squadron and has captained a week long cruise for eight people along the Chesapeake Bay.
He is also an amateur photographer.